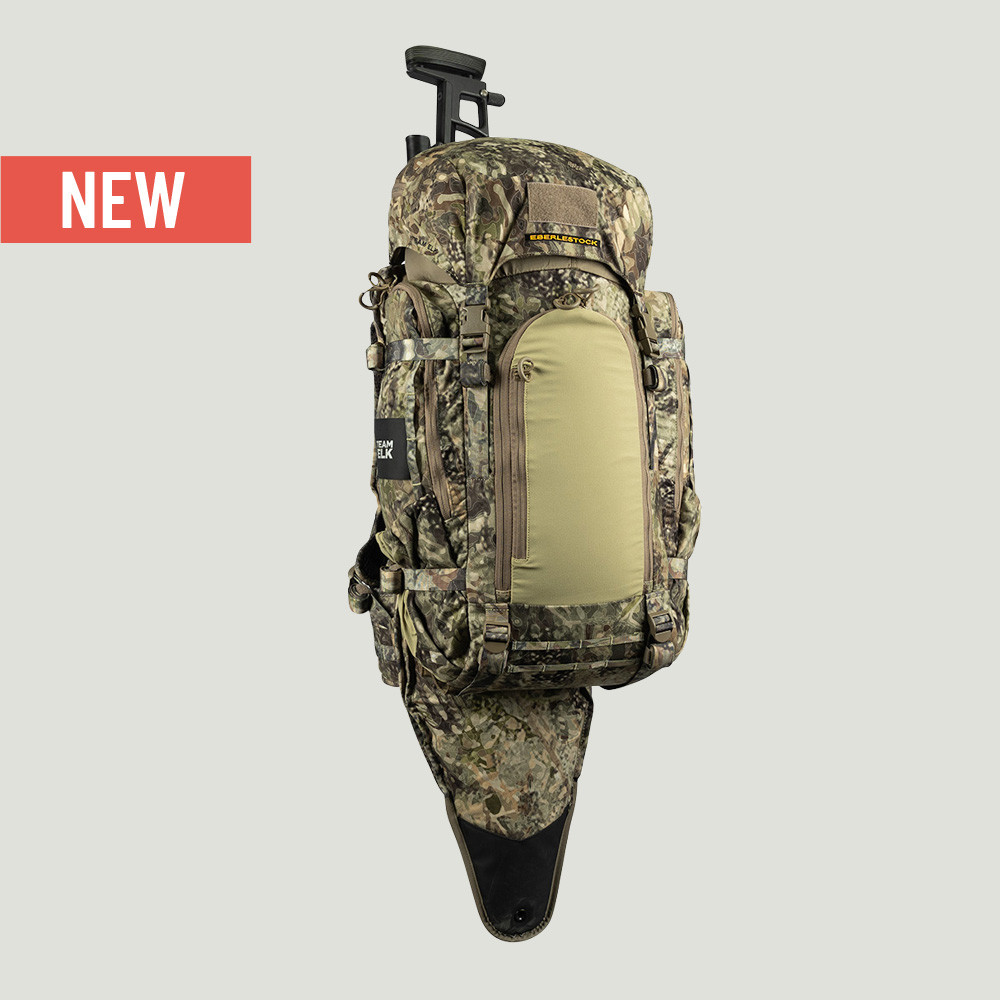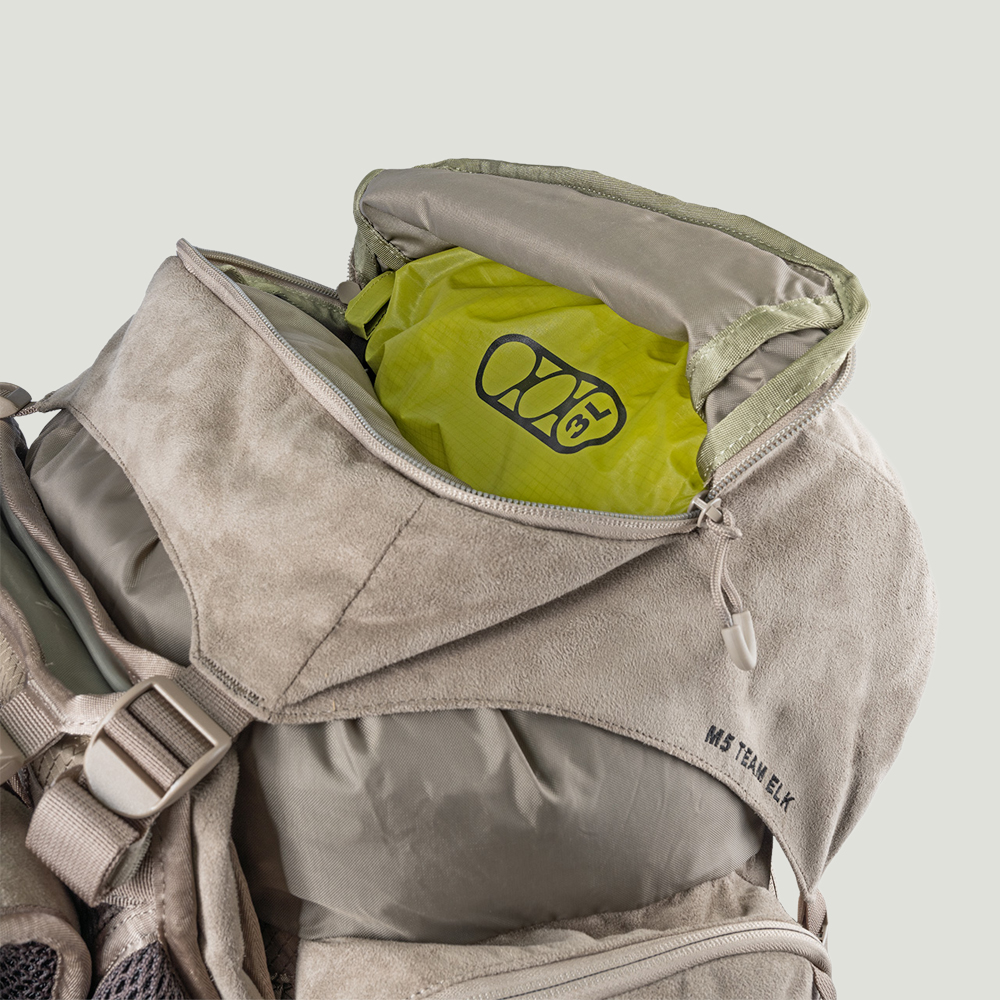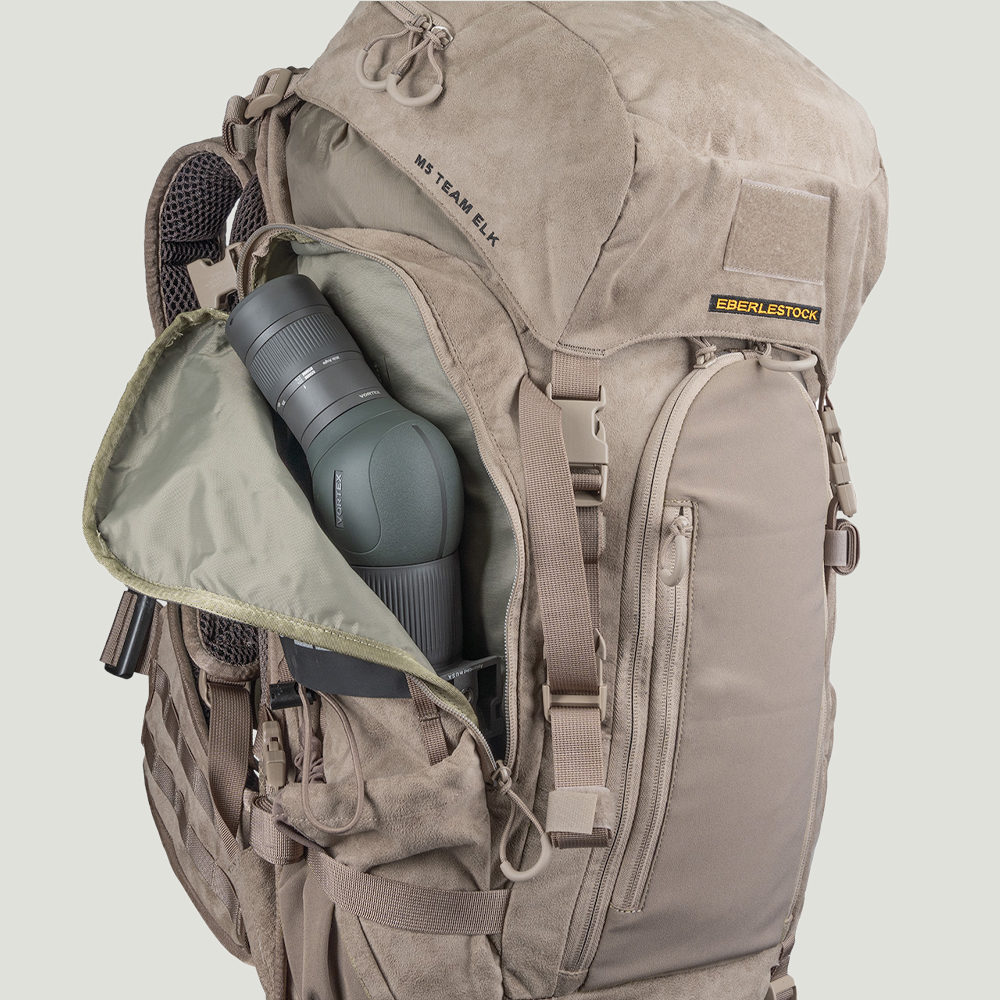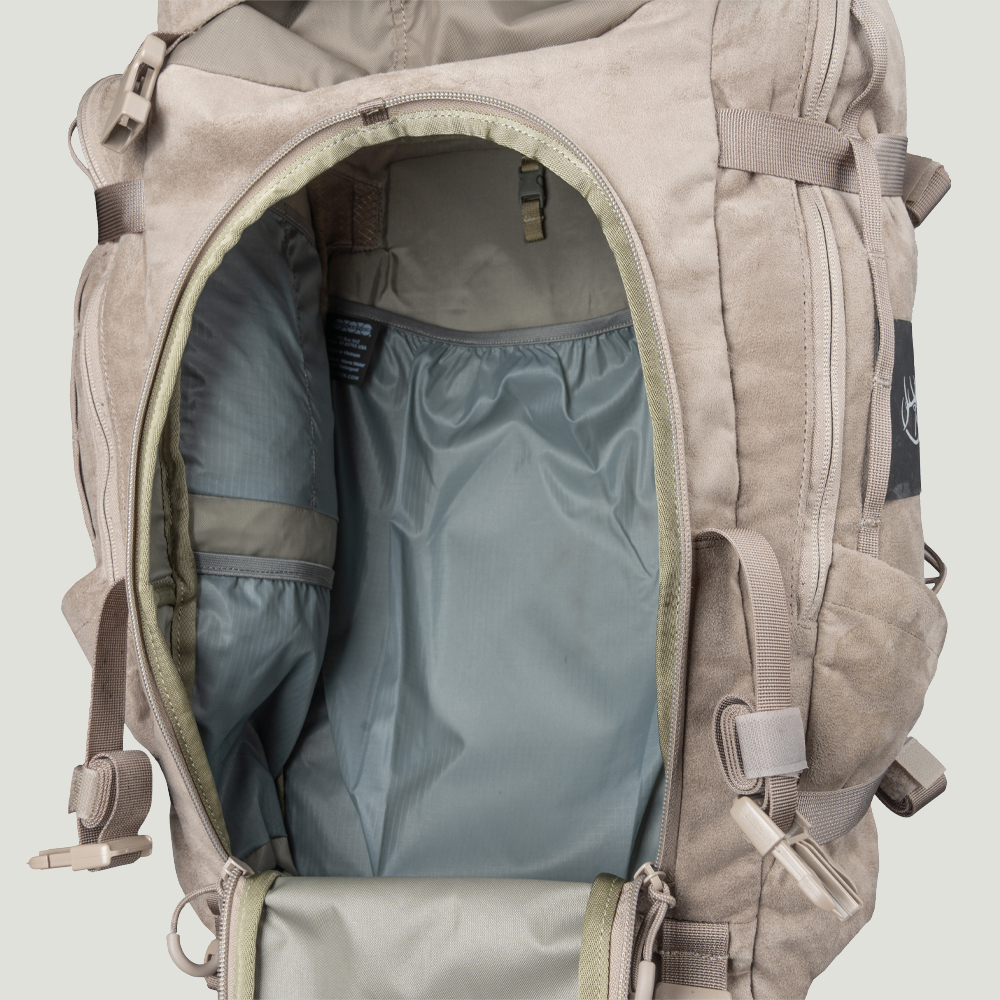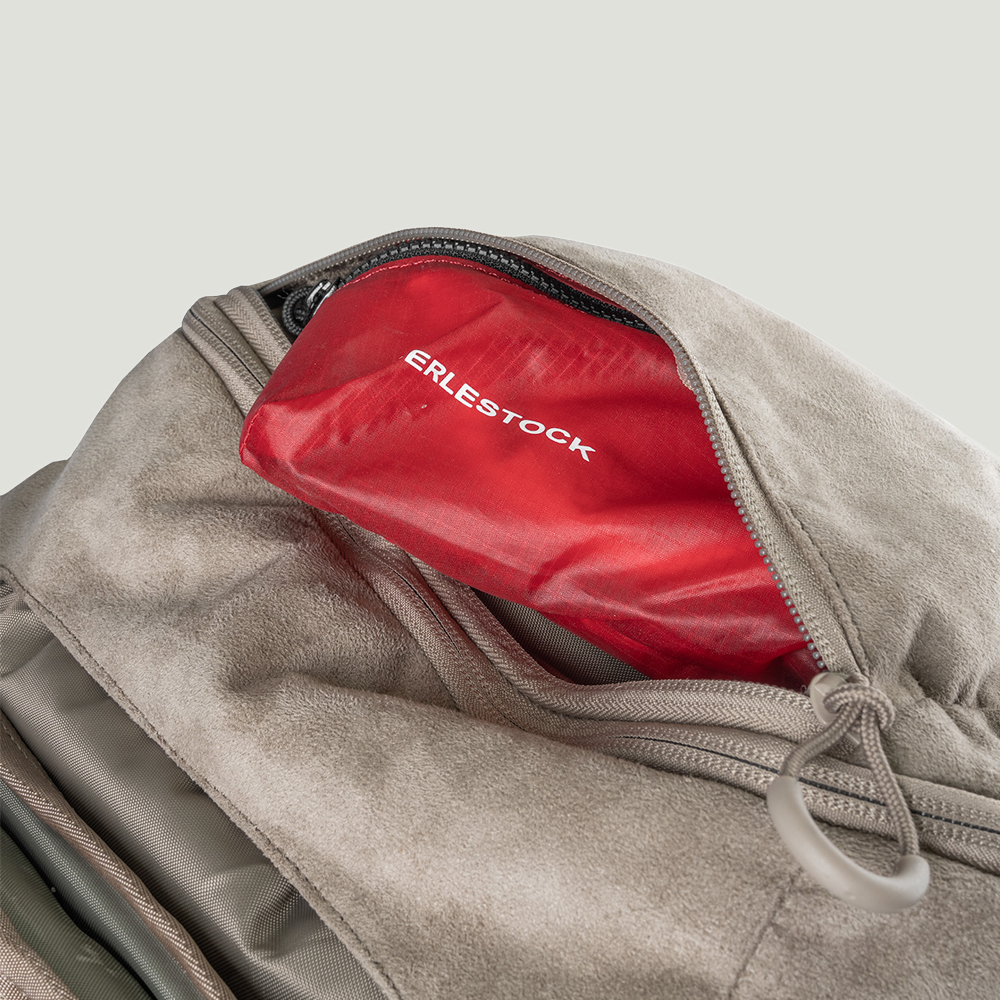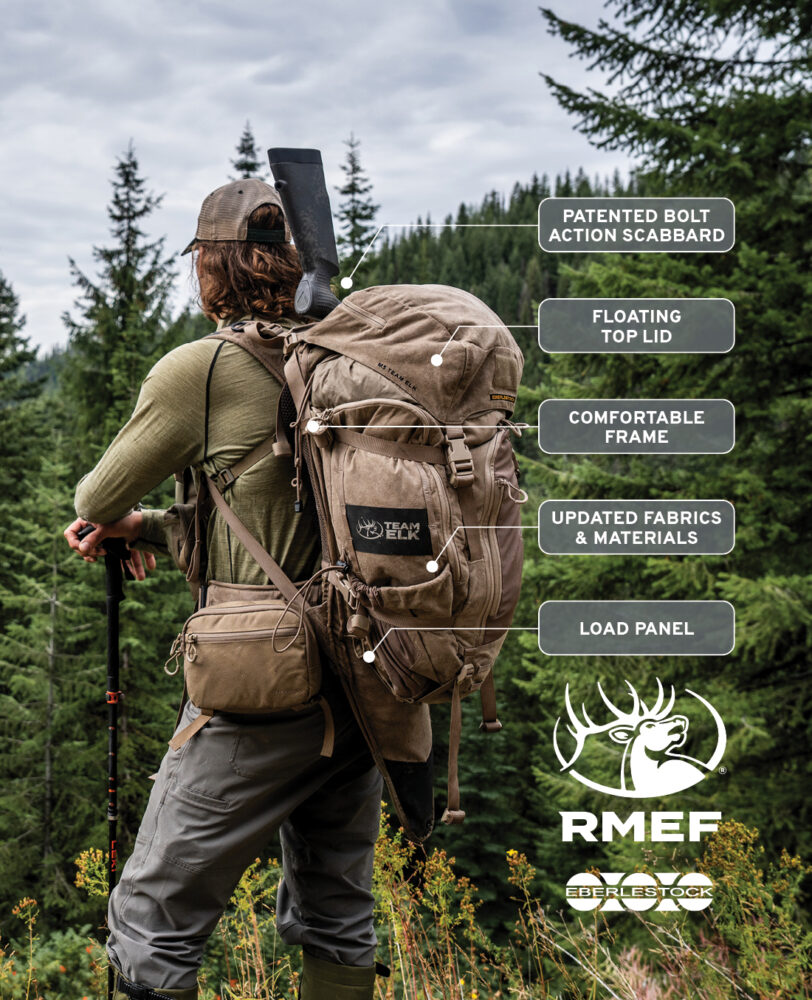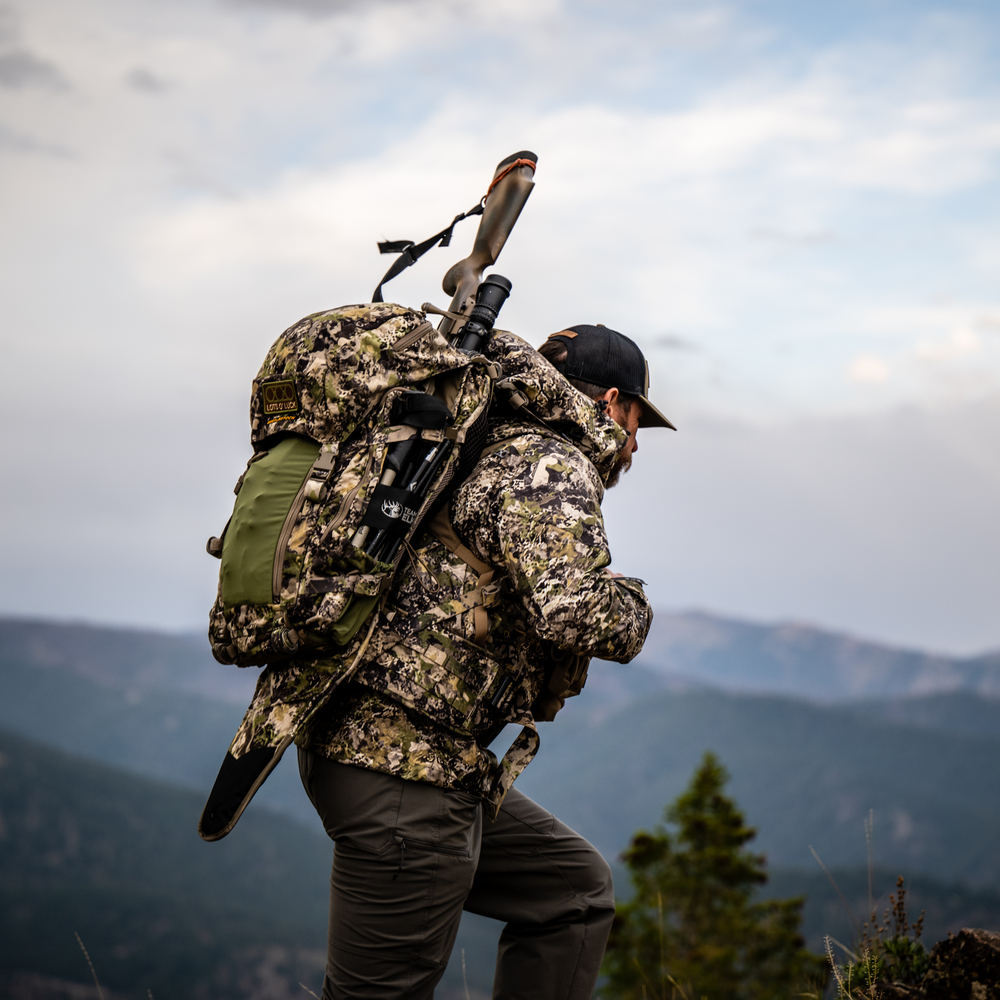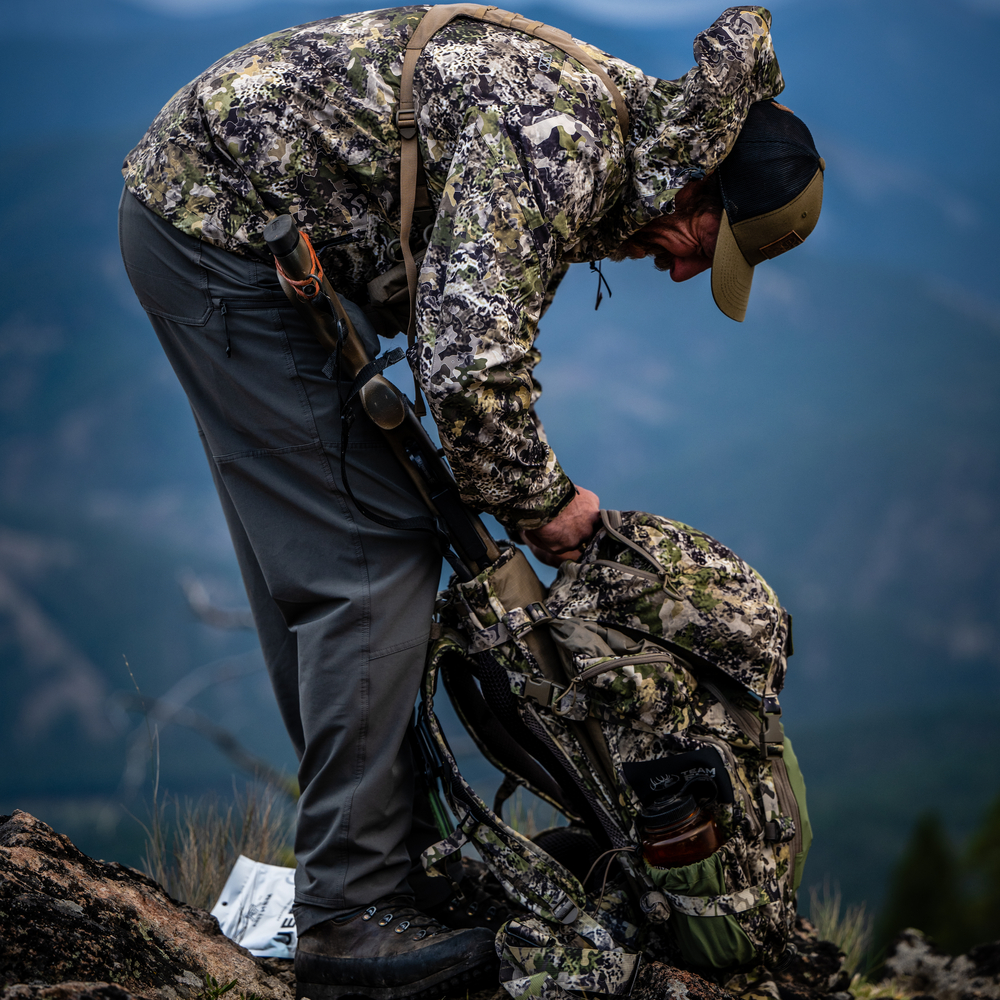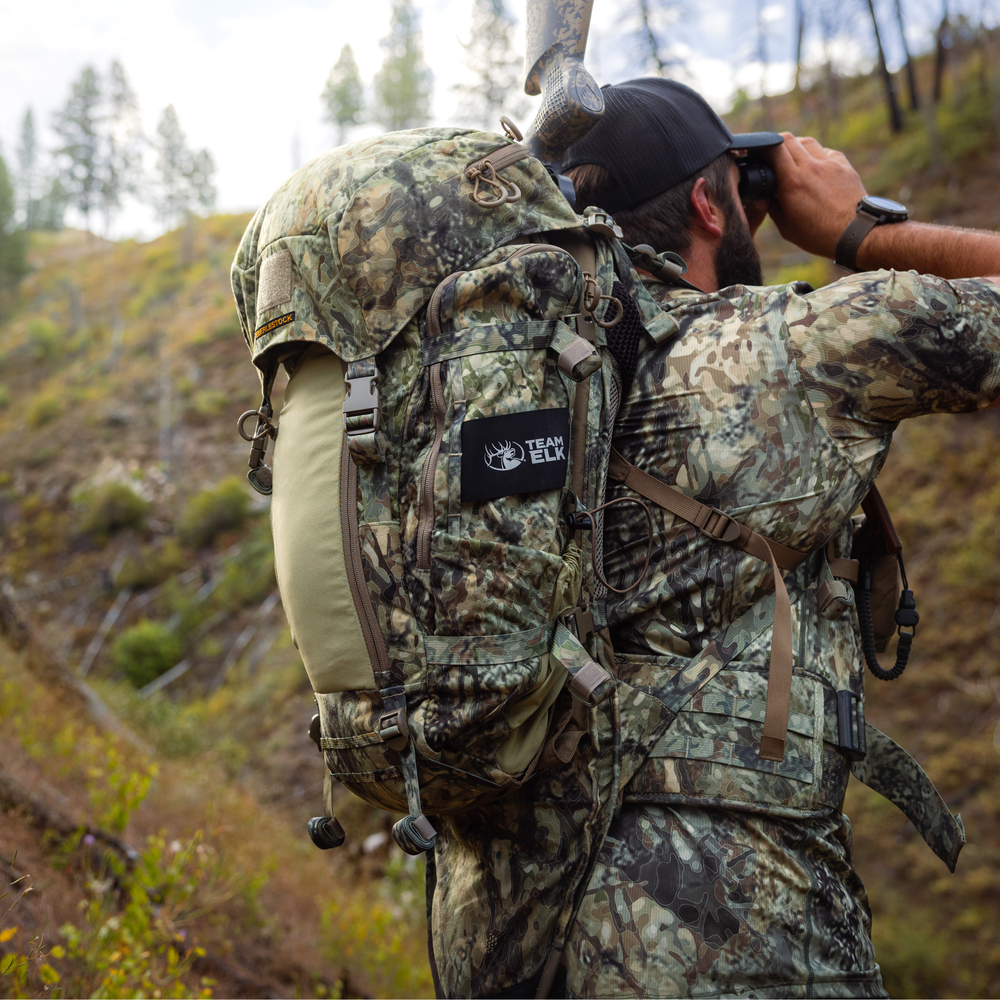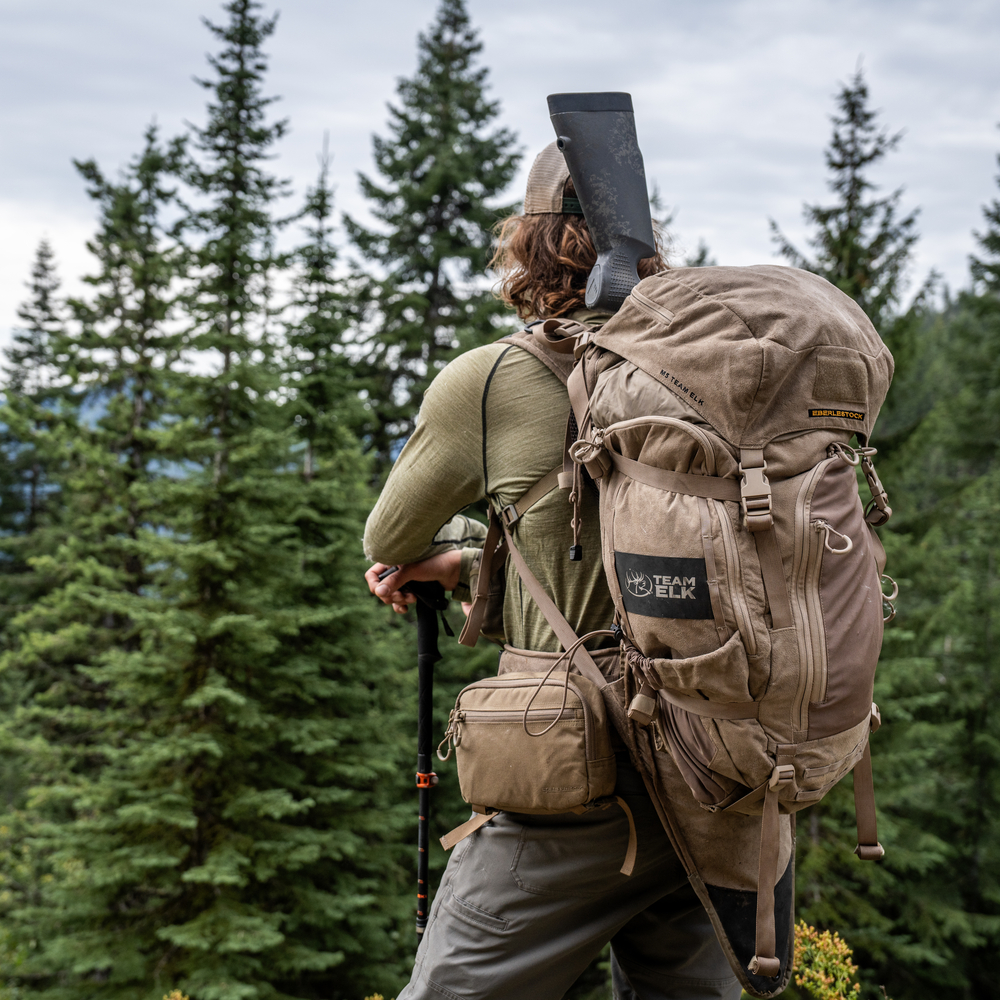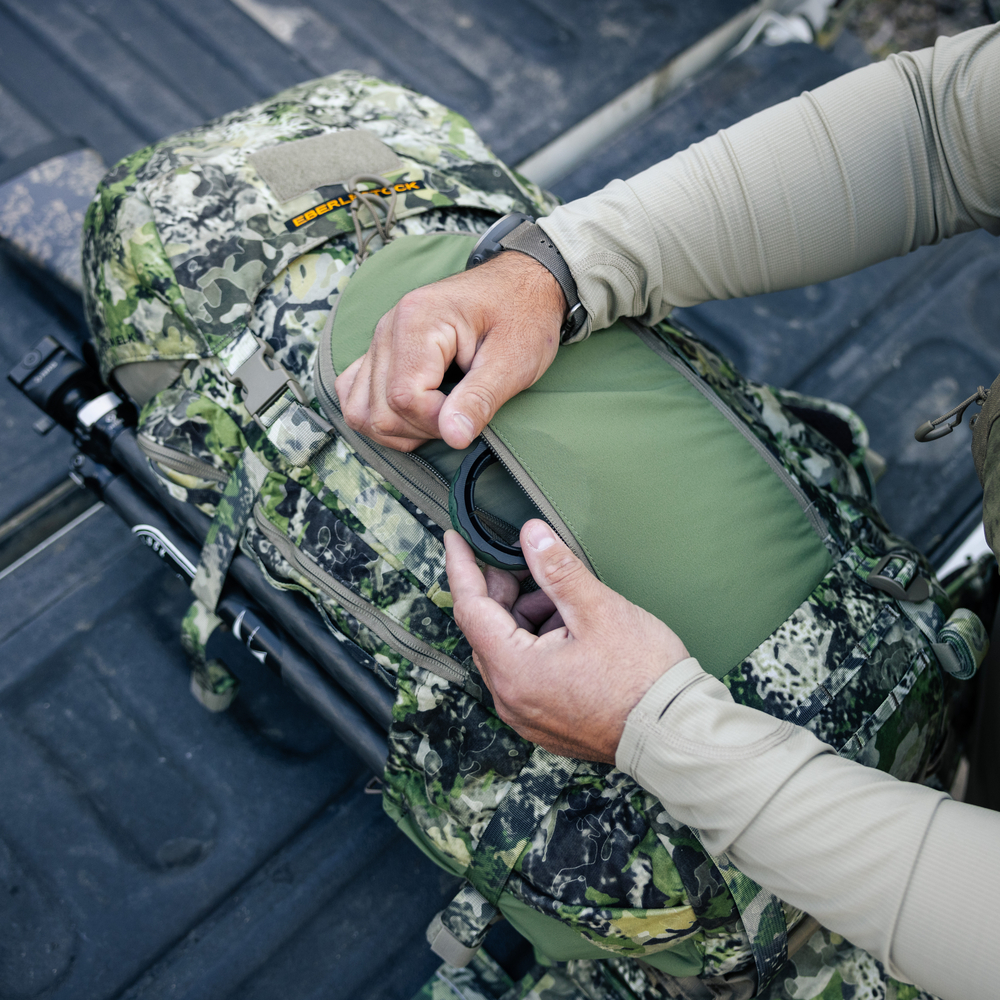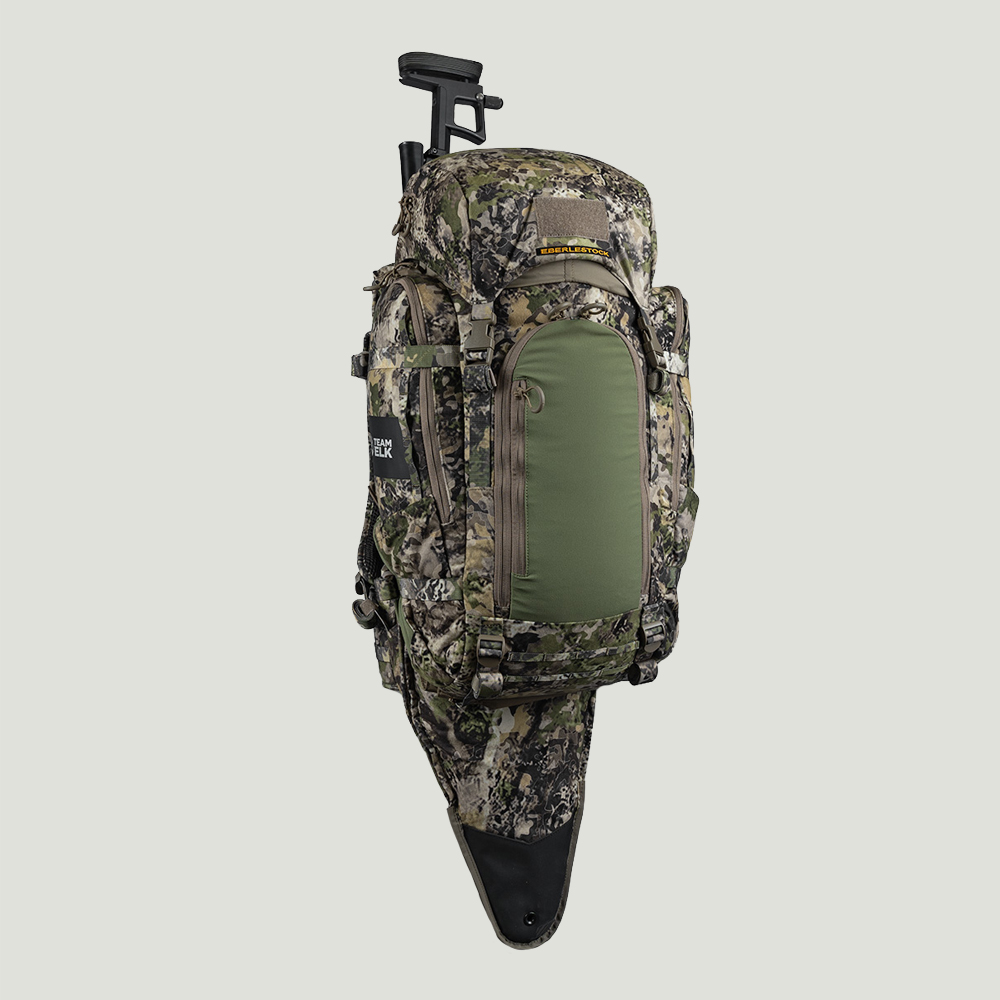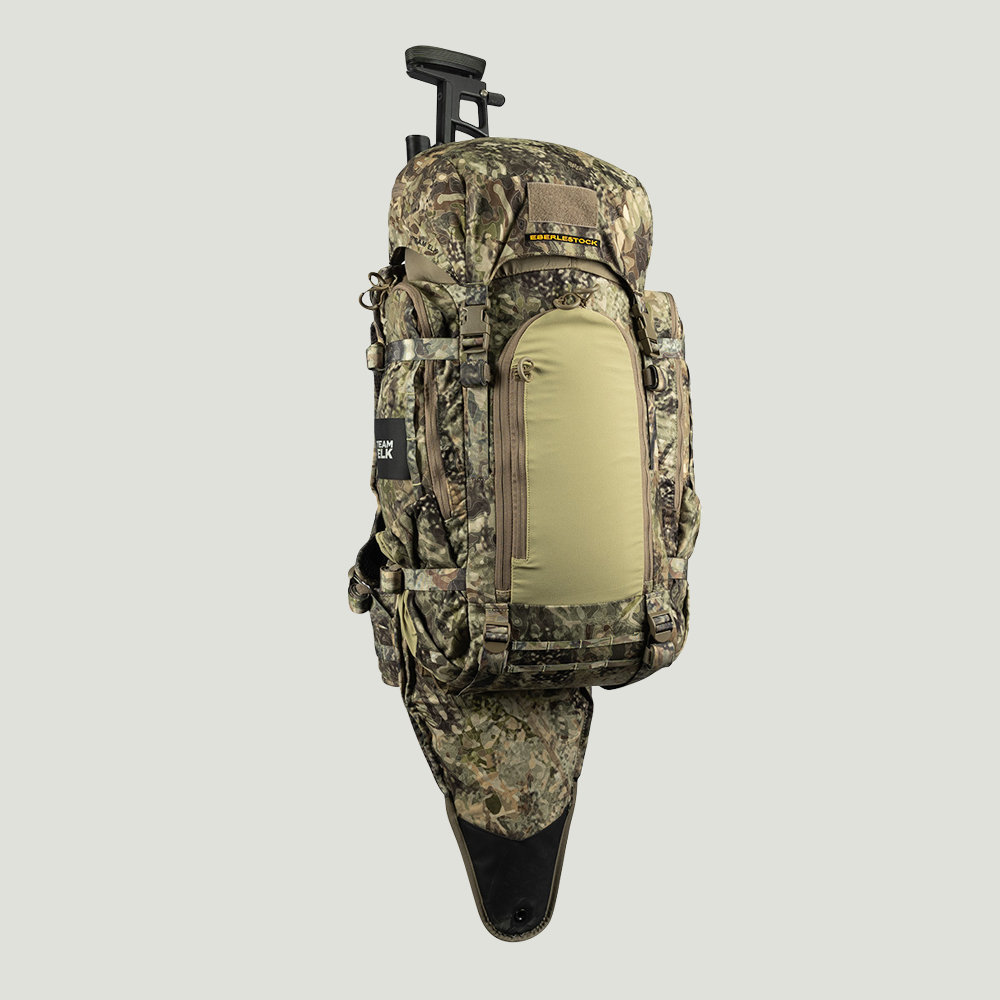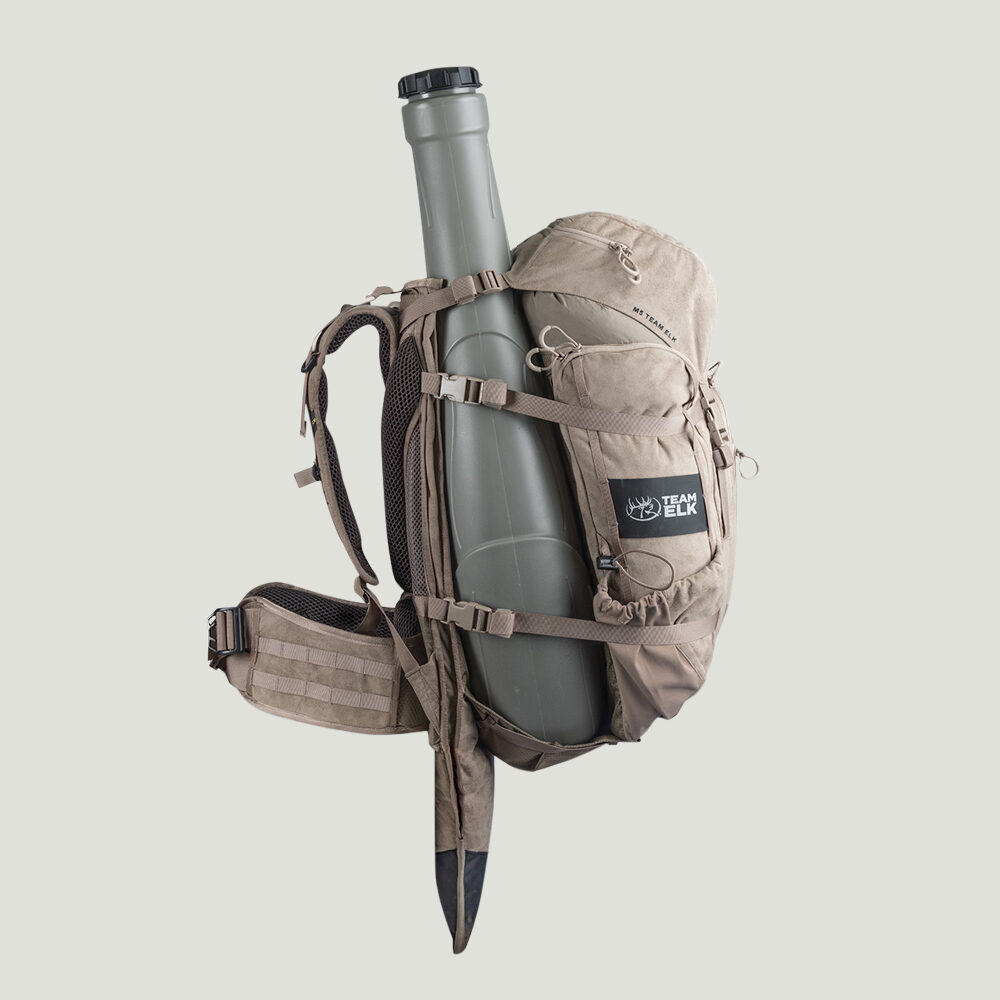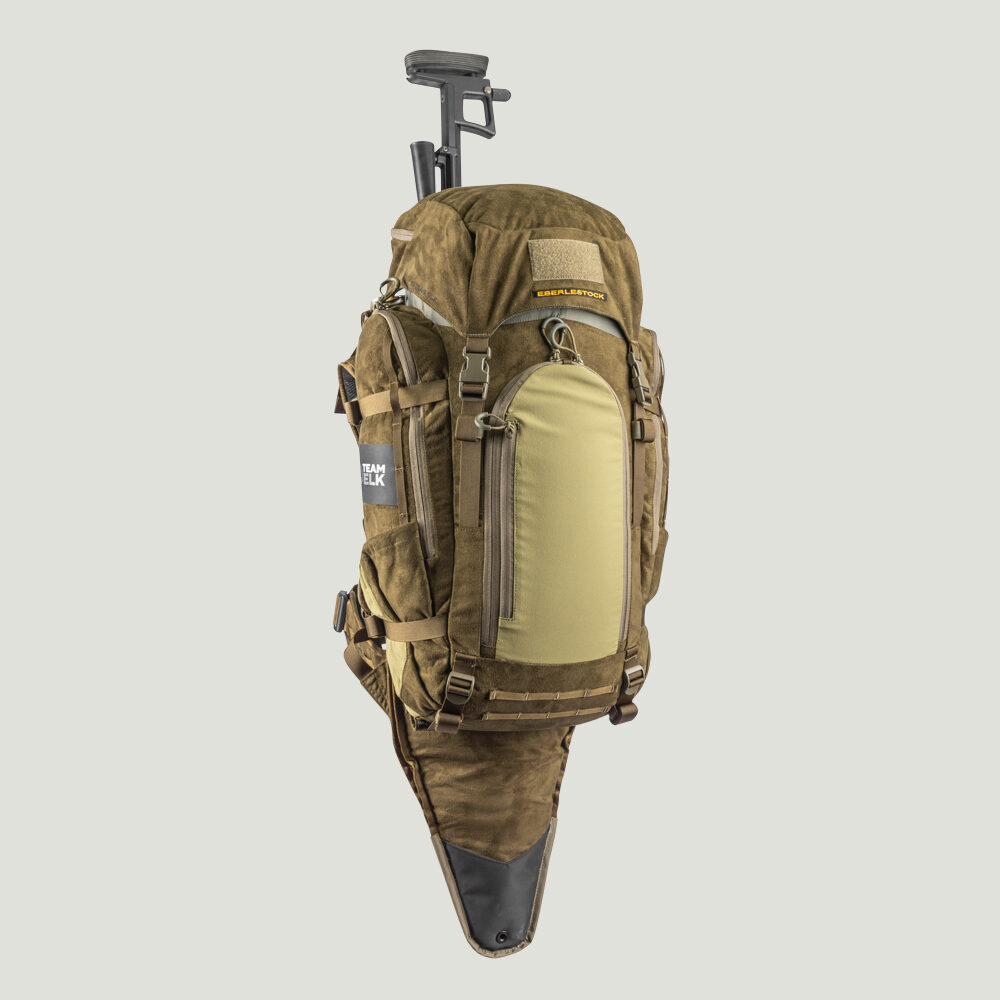 NEW Team Elk Pack
The redesigned Team Elk Pack is unlike any other backpack on the market. The pack was originally developed in collaboration with Eberlestock to provide backcountry elk hunters with the best and most innovative hunting pack available, and to simultaneously contribute funding the RMEF mission. The redesigned Team Elk Pack has all the features elk hunters are looking for and more!
Product Details
New Meat Carrying System and top lid extension for easy haul out. The meat carrying system allows the pack to be separated from the frame for packing out game.
Redesigned hip belt with added padding for ultimate comfort.
Redesigned side pockets allow you to carry more and provides easier access.
Comfortable aluminum frame for carrying heavy loads.
Features a patented rifle-back scabbard.
Volume Lid: 392 c.i.
Volume Bag: 2,175 c.i.
Weight: 6.5lbs
Dimensions: 27"H x 13.5"W x 8.5"D
A portion of the proceeds from the sale of this product will benefit RMEF habitat conservation projects.