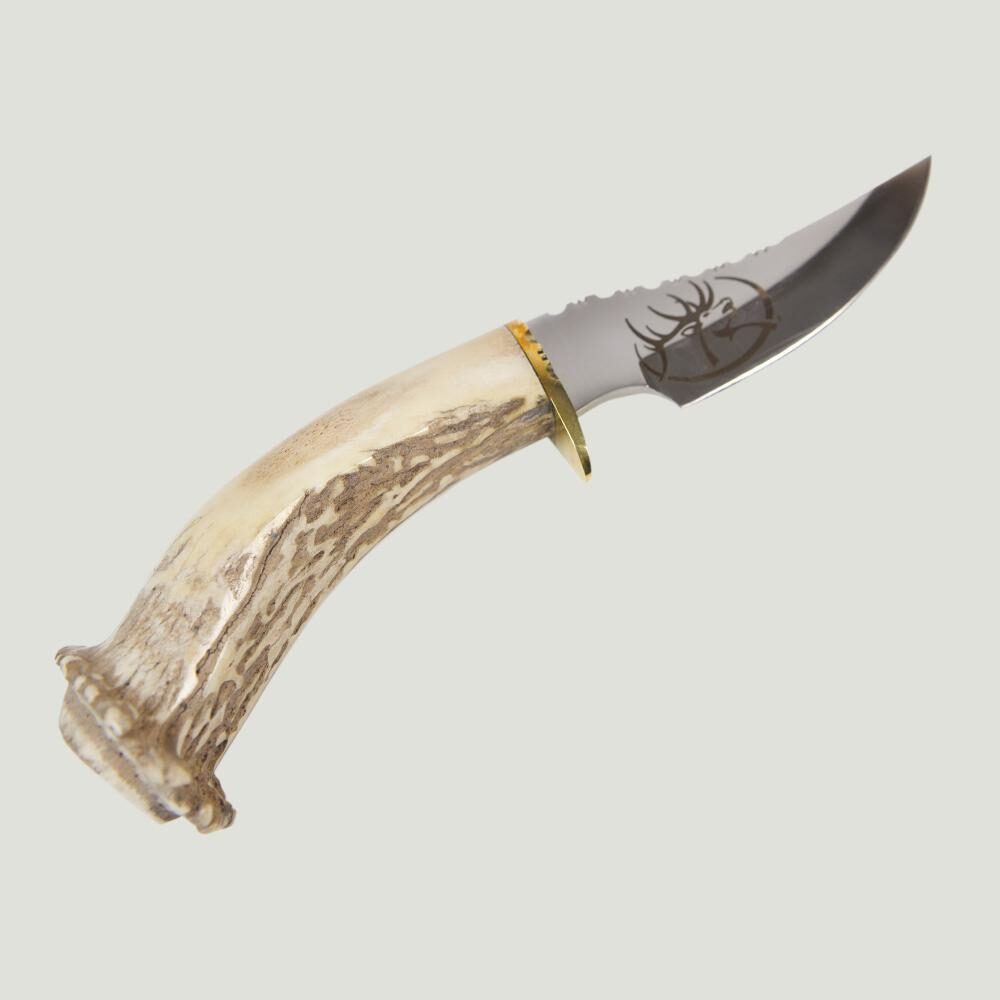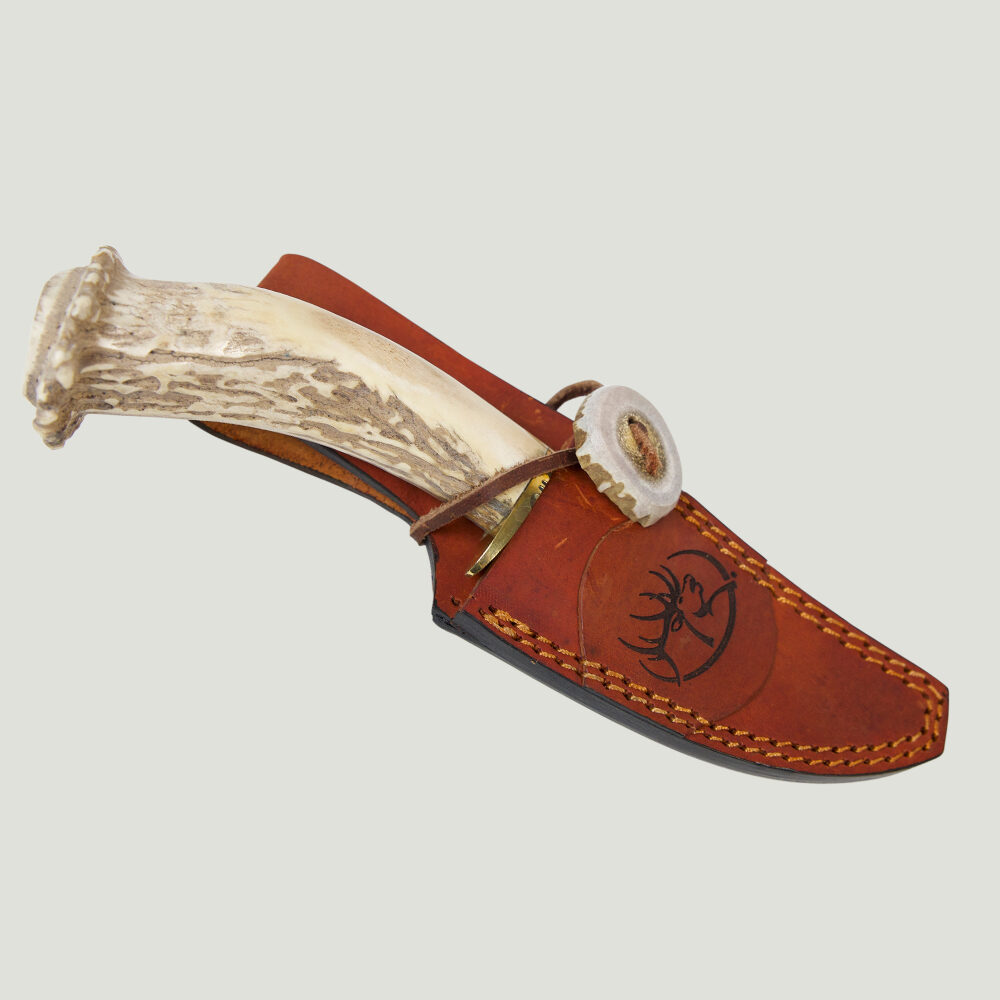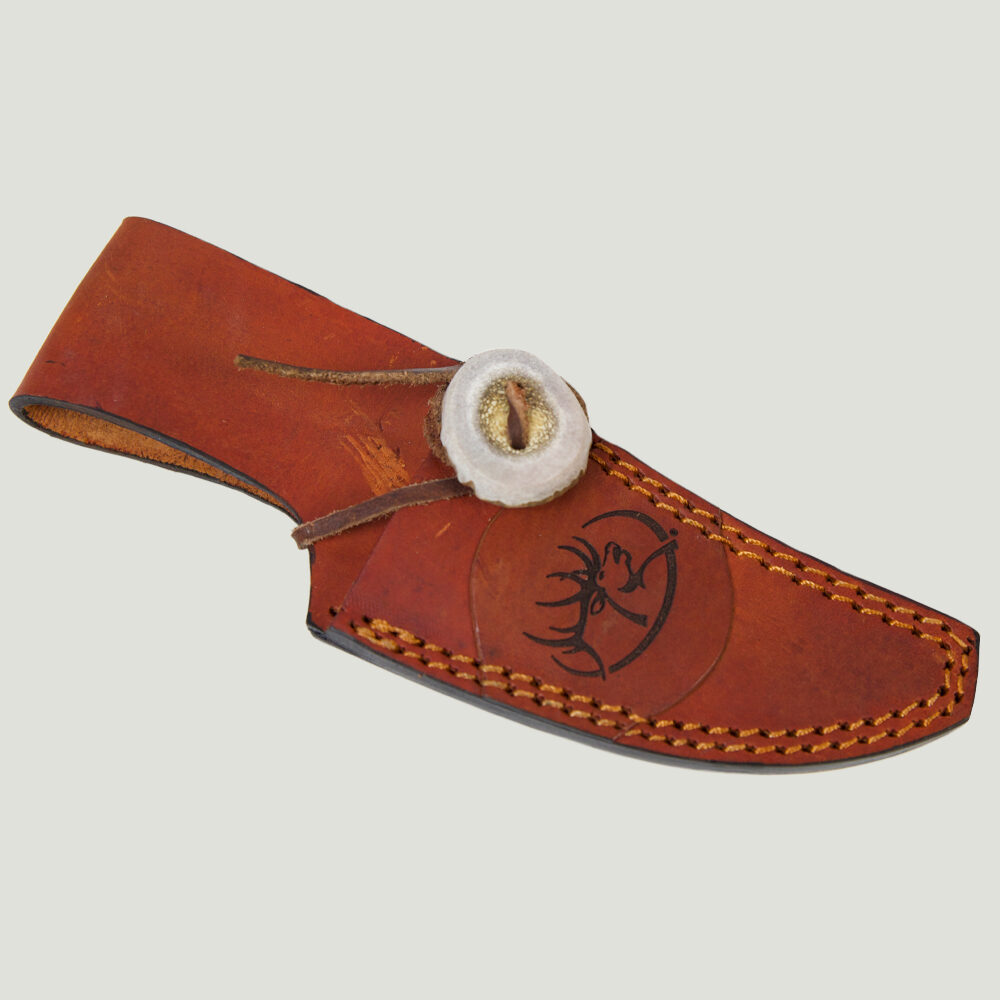 RMEF Deer Antler Skinner
Introducing the Handcrafted Deer Antler Skinner – A Unique Work of Nature's Artistry! Every knife tells a story and begins with the rugged beauty of nature itself. Crafted from the finest deer antler, each of these knives is a testament to the wild, untamed elegance of the great outdoors. This knife makes for a remarkable gift that will be cherished for generations, as it embodies both the splendor of nature and the expertise of human hands.
Product Details
Knife comes with leather sheath.
RMEF logo is featured on the blade and sheath.
440 stainless steel 4.25 in. blade.
Total length: 9 in.
A portion of the proceeds from the sale of this product will benefit RMEF habitat conservation projects.