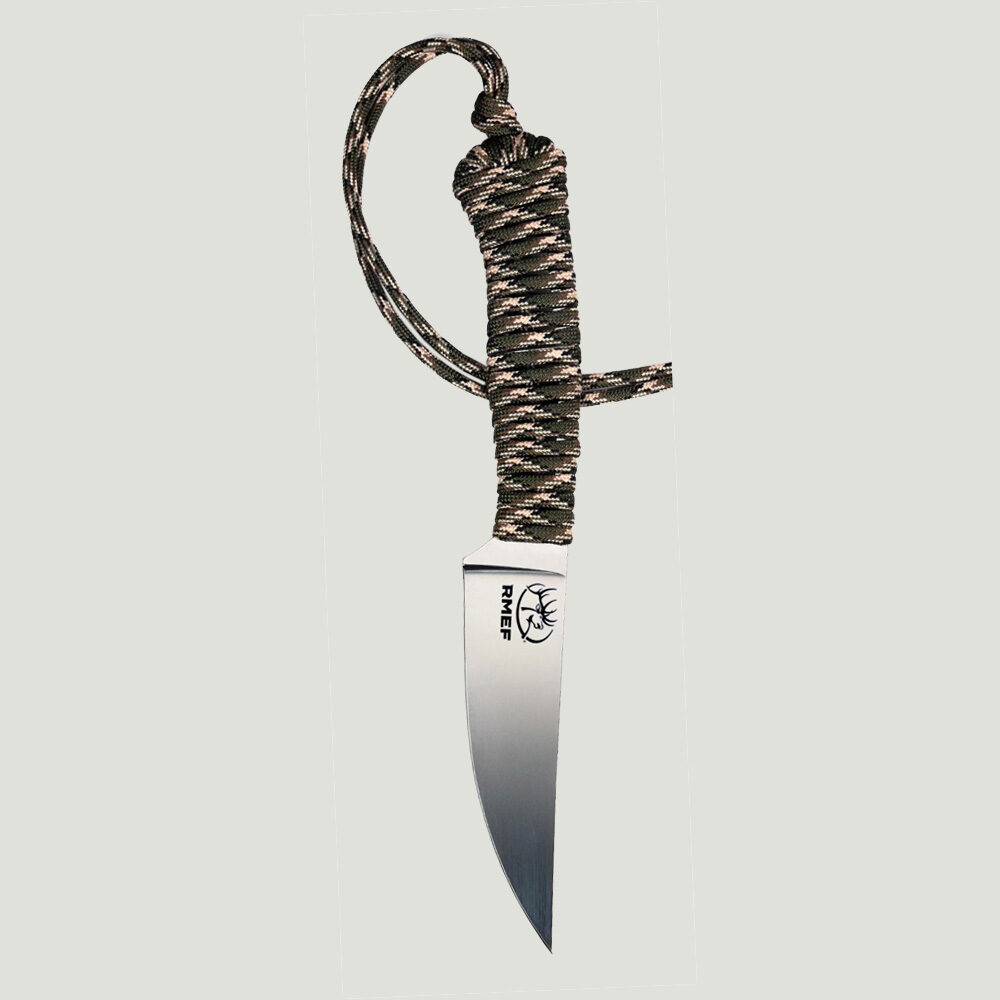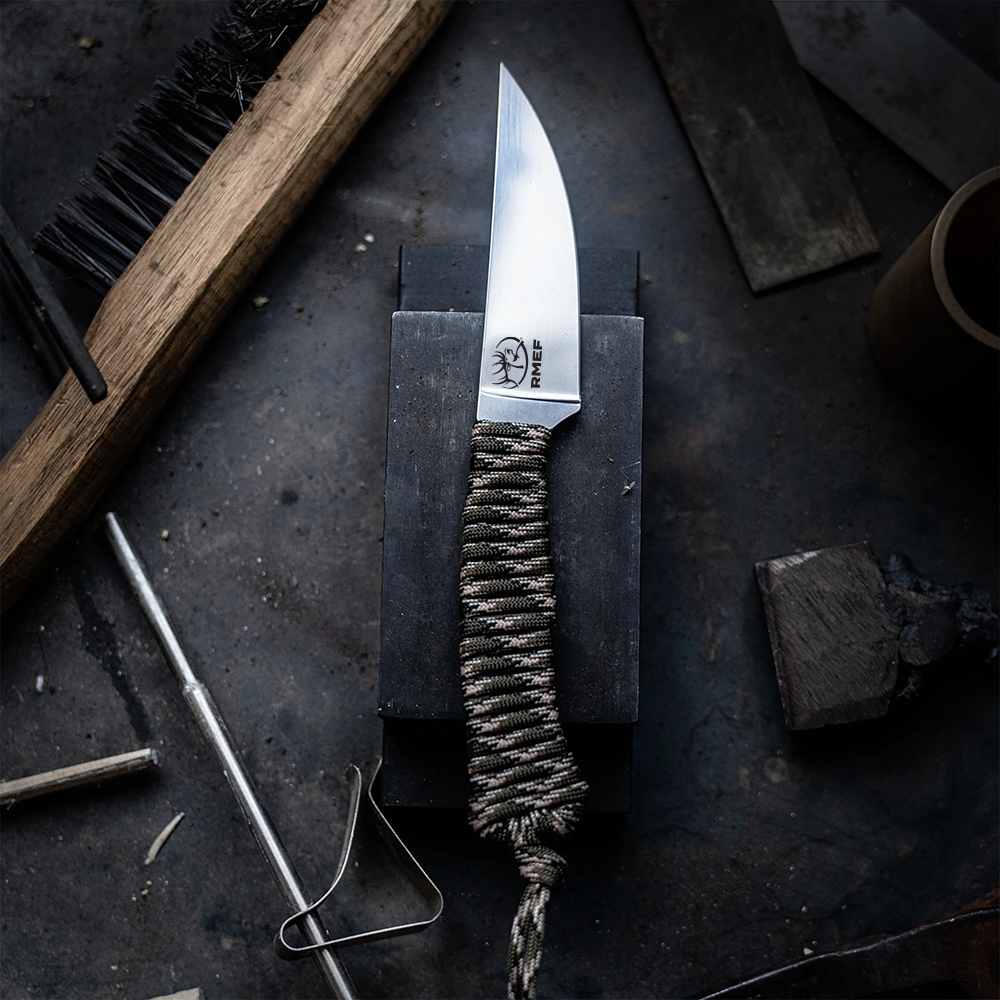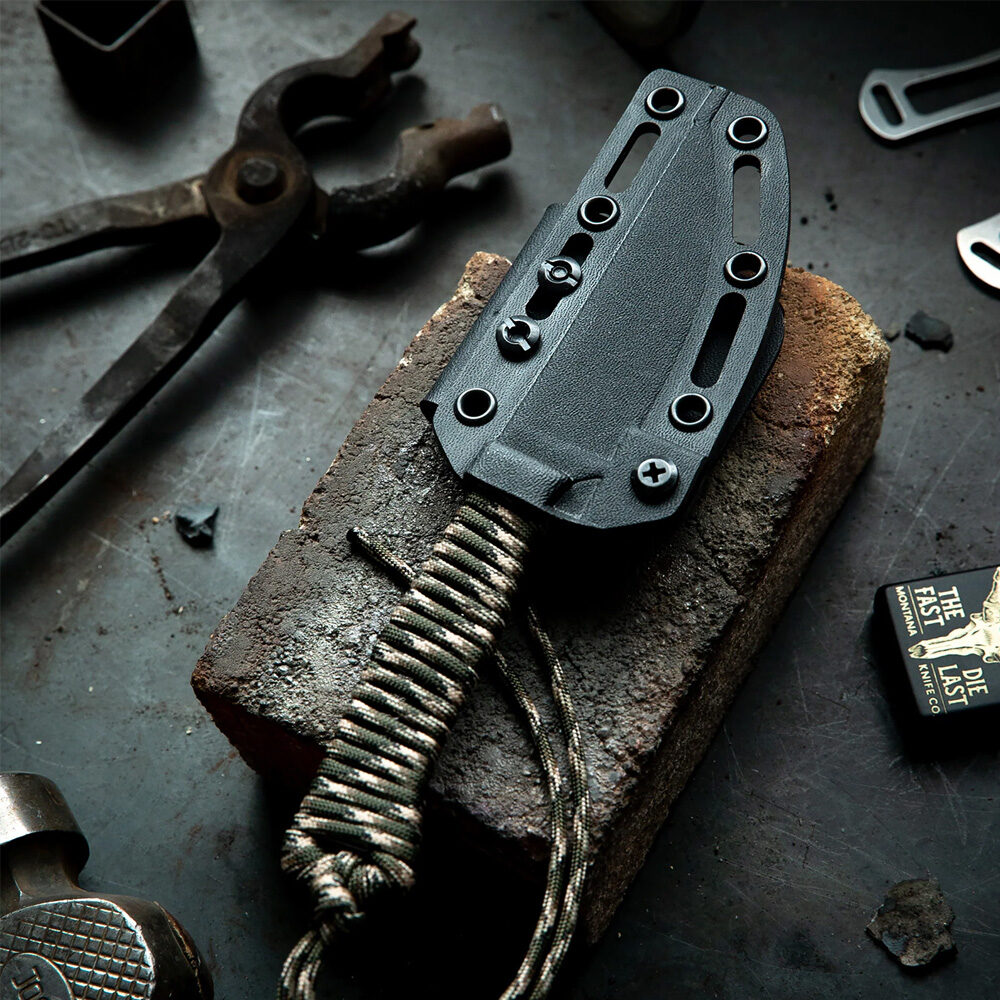 MKC X RMEF Limited Edition Magnacut Speedgoat
The limited edition MKC X RMEF Magnacut Speedgoat is 100% USA made and designed by Josh Smith. Josh Smith is a master bladesmith and co-founder of the Montana Knife Company. Growing up hunting and fishing, he started making knives at age 11 and became a journeyman knifemaker one year later. RMEF was aways "near and dear" to his heart, so he started donating knives to RMEF banquets at age 14. At one banquet, he made and traded a knife for a rifle he later used to harvest his first elk. According to Josh, Montana Knife Company "just wants to be the best," and adds "we make knives for hunters."
*limited quantity*
To learn more about Montana Knife Company, visit https://www.montanaknifecompany.com/
Product Details
Full tang construction.
Overall length: 7 3/4"
Blade length: 3 3/4"
Ultrathin .095 blade thickness.
Ultralight 1.4 ounces.
Handle material: USA paracord
7+ feet of paracord for emergency use.
100% made in USA.
Hand finished in Montana.
A portion of the proceeds from the sale of this product will benefit RMEF habitat conservation projects.