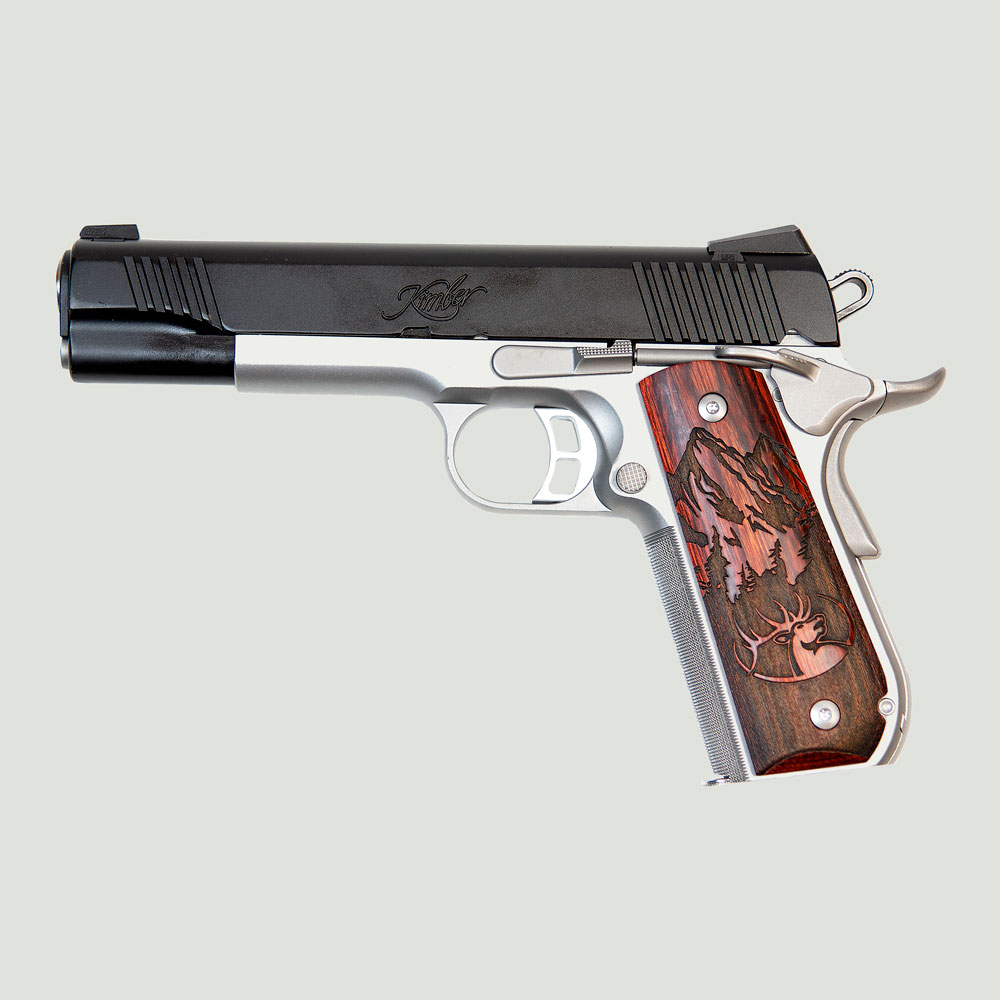 Kimber Camp Guard 10mm
Designed in collaboration with Kimber for use in the backcountry. The Camp Guard 10 is a comfortable-to-carry handgun that combines sought-after personal defense features with the stopping power required for the largest of predators.
Product Details
1911 style semi-action.
Chambered in 10mm.
Match-grade 5-inch barrel.
Premium trigger and low profile tritium night sights.
Tough stainless steel construction.
Custom engraved and checkered rosewood grips.
Round-heel frame for easy carry.
The Kimber Camp Guard 10 is not California compliant.
Magazine capacity: 8
A portion of the proceeds from the sale of this product will benefit RMEF habitat conservation projects.
Firearm can only be shipped to an FFL dealer in your state of residence. RMEF will contact you via email requesting your choice of FFL dealer. You will be required to provide RMEF a copy of the FFL license. Upon receipt, RMEF will ship your firearm direct to the FFL dealer. Please allow 2 weeks from RMEF receipt of FFL license for your firearm to be delivered to the FFL dealer.
Firearm can only be shipped to the attention of the purchaser. Must be 21 years or older and able to legally possess a firearm.
To take possession of your firearm from the FFL dealer, you must complete any necessary paperwork and/or a NICS background check. If you are unable or unwilling to meet Federal and State requirements for firearm ownership, it will you responsibility to arrange shipping from FFL dealer back to RMEF at your expense. RMEF must receive the firearm back within 45 days of the original ship date and it must be received in the original condition for you to receive a purchase refund.
Please call 800-225-5355 with questions.
Sales on firearms are final. Firearms may not be exchanged or returned.