Sale!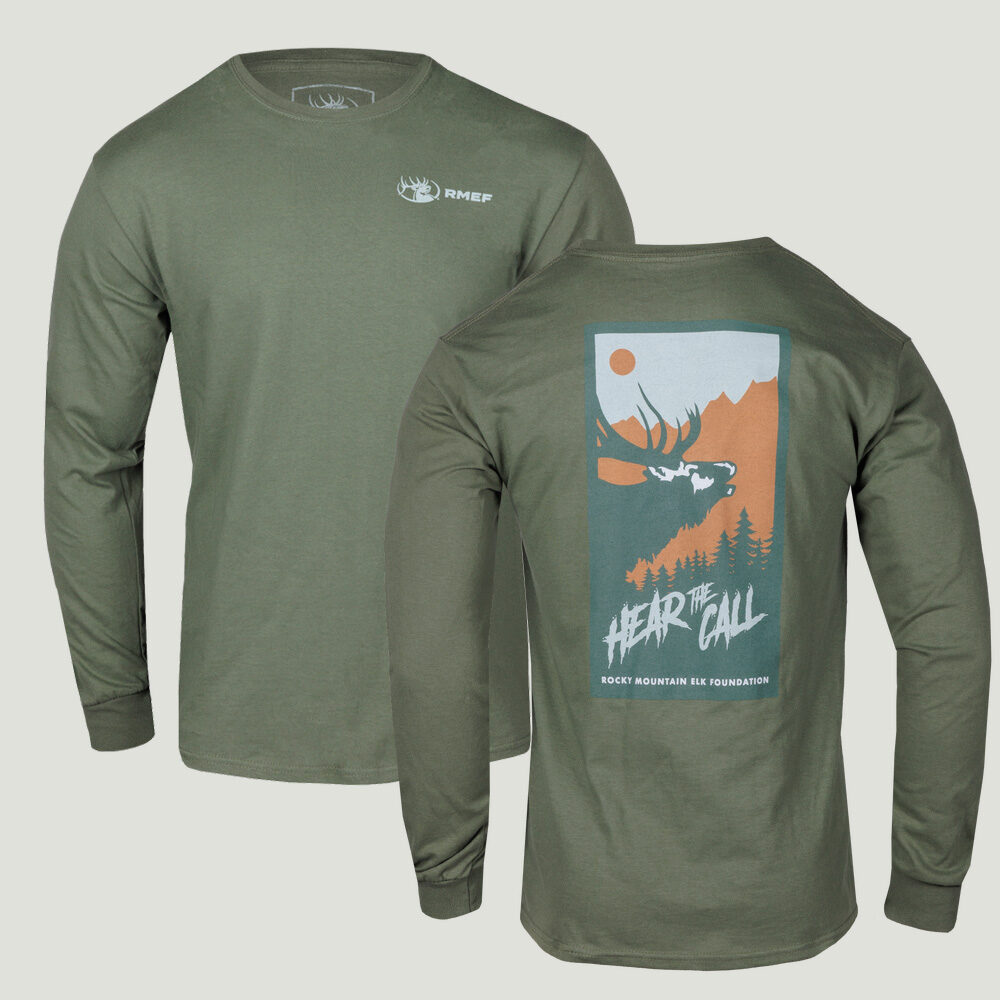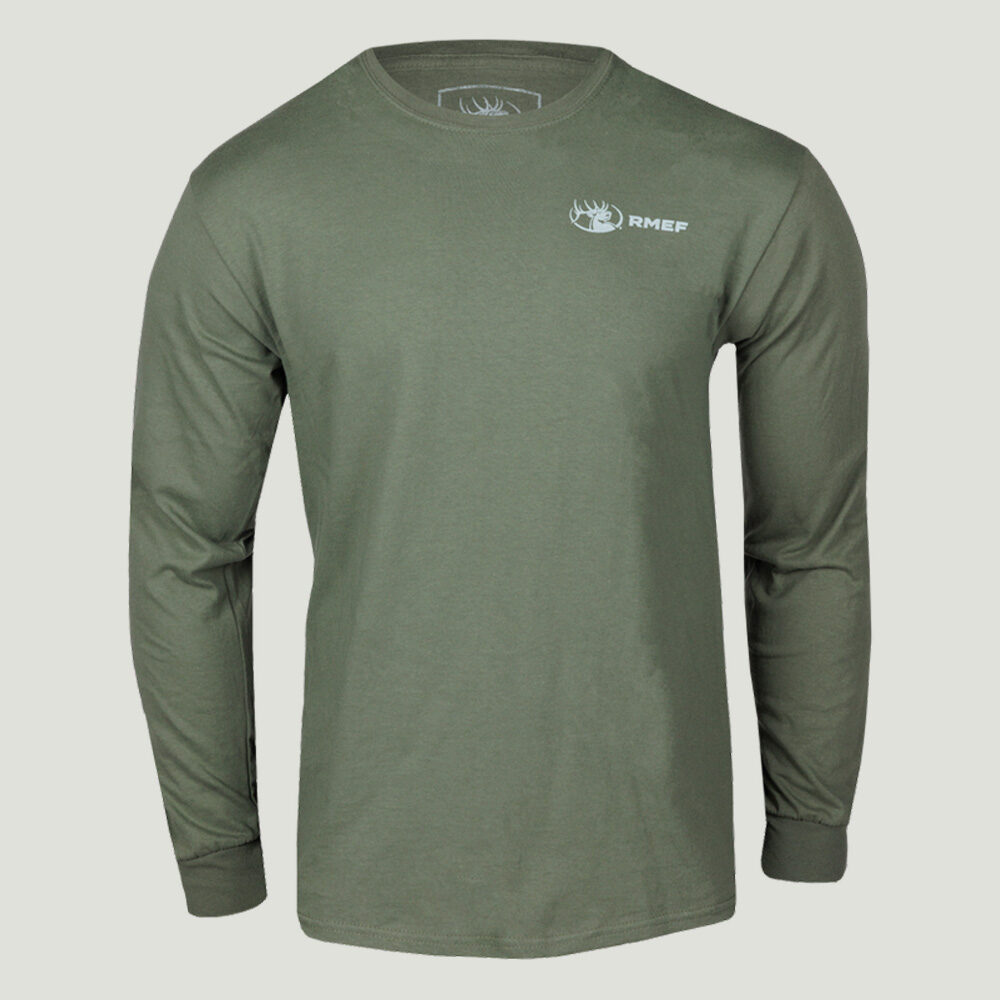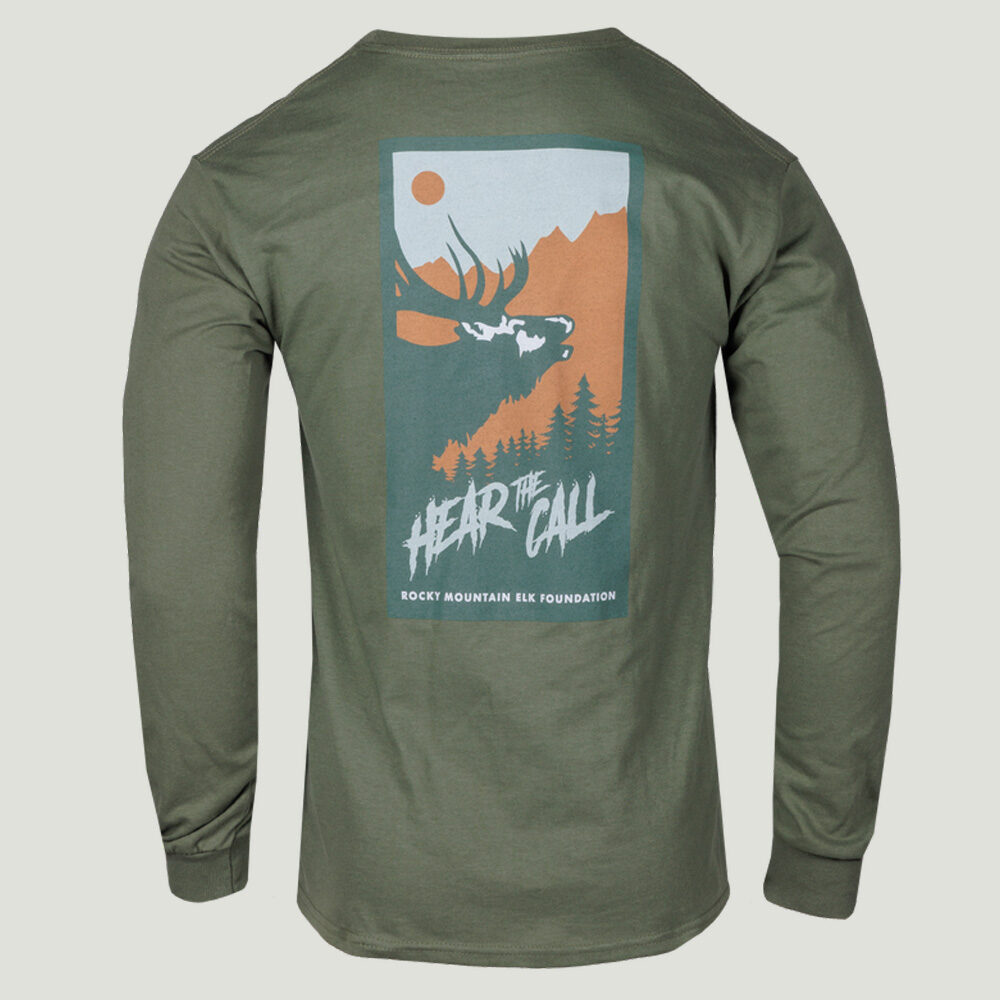 Hear the Call Long Sleeve Tee
As fall rutting season begins, we listen eagerly for the thrilling and haunting sound of a bull elk bugle. Nothing quite compares to this powerful call of the wild.
Product Details
6 oz., 100% cotton long sleeve tee.
Classic fit with rib cuff sleeves.
A portion of the proceeds from the sale of this product will benefit RMEF habitat conservation projects.